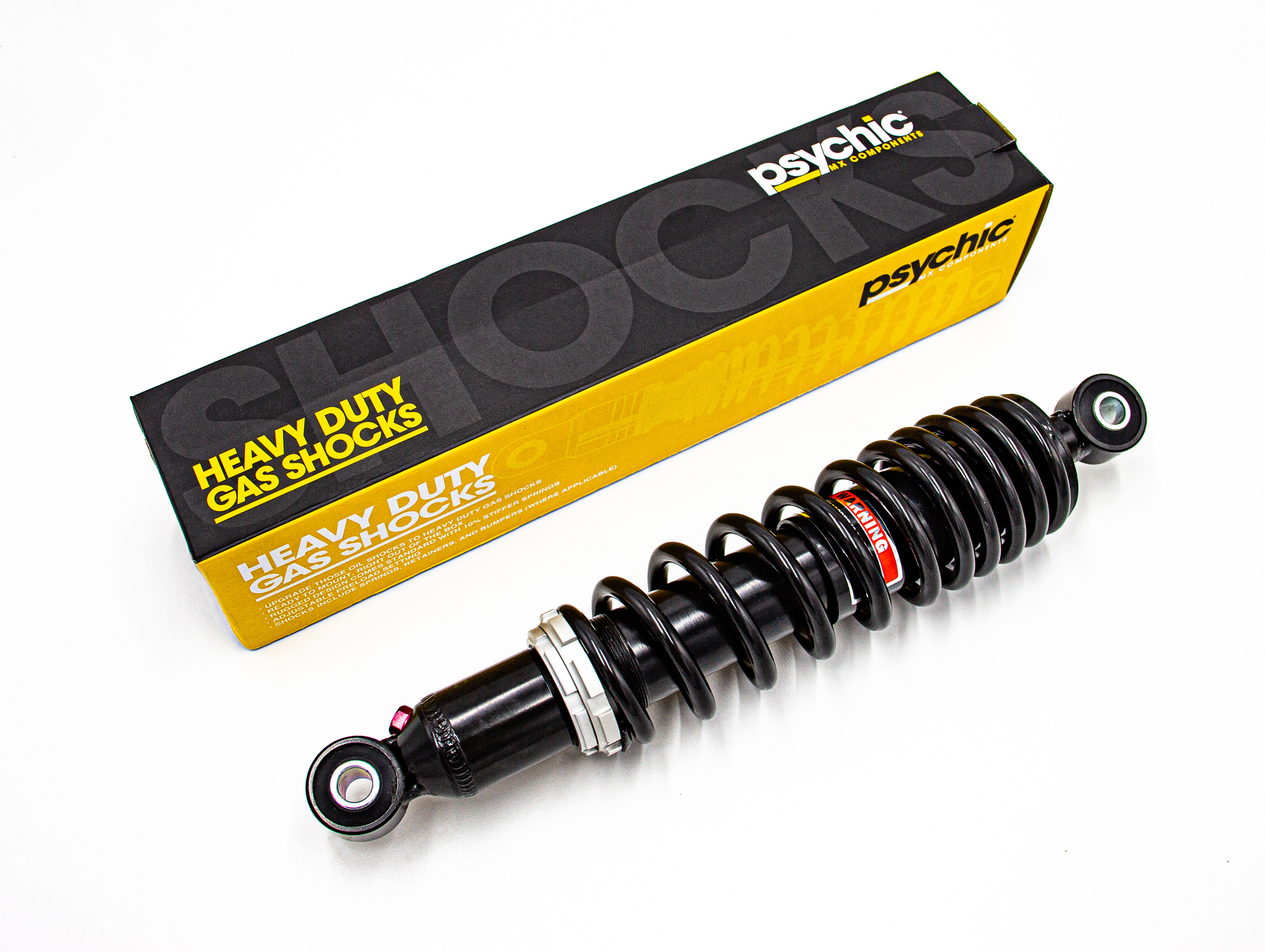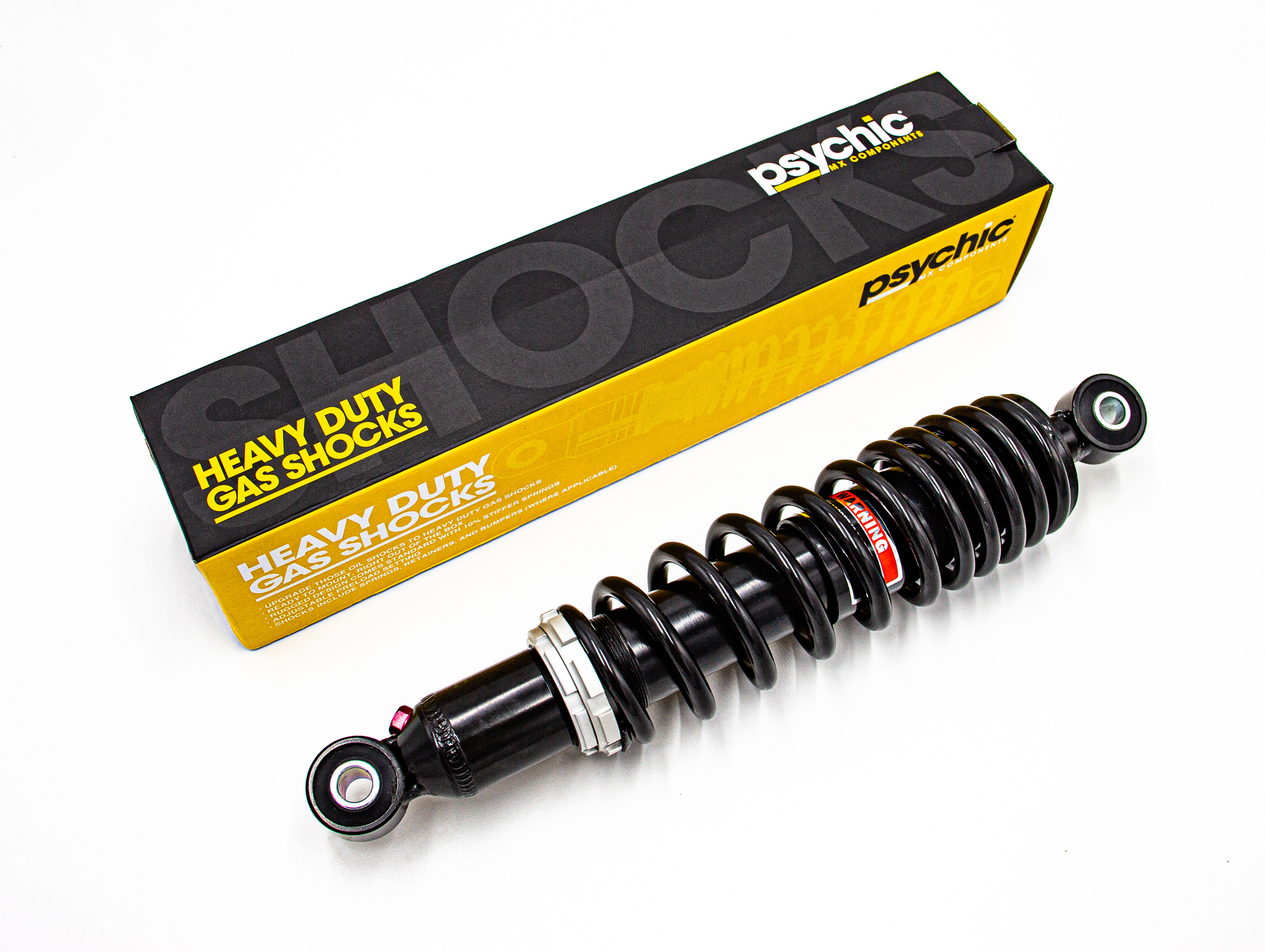 PSYCHIC HEAVY DUTY PIT BIKE SHOCKS
Ready to mount out of the box
Rugged design comes standard with 10% stiffer springs
Adjustable preload
all Psychic shocks and struts include springs, retainers, and bumpers (where applicable)
IMPORTANT! All suspension nuts and bolts are very important parts that could affect the performance of the shock. All components must be tightened to the OEM specified torque and should be periodically checked and tightened if needed.