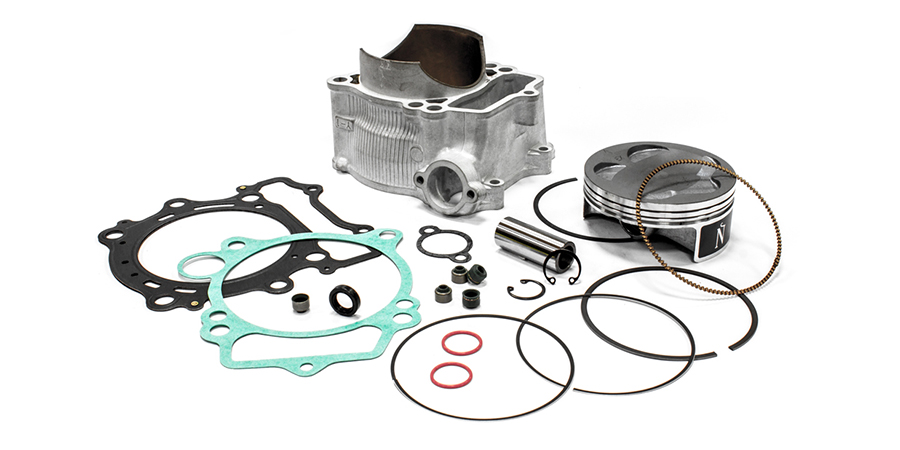 Psychic cylinders are brand new, never rebuilt, and designed strictly off of OEM specifications.
Available from standard to +4mm big bore upgrades
Cast aluminum with Nikasil coating for advanced wear protection
Complete Cylinder Kits
Psychic cylinder kits come packaged with a Psychic cylinder and Namura Technologies piston and top-end gasket sets. The piston and gasket sets are direct OE-spec replacements.
Pistons feature MOS2 coated skirts for improved break-in and reduced friction
Piston heads are machined smooth for better flow rates and reduced carbon build up, and finished with a hard anodizing process for increased durability
Piston kit includes piston, wrist pin, circlips and ring set
Top-end gasket sets ship with MLS head gasket (most models), base gasket, exhaust gasket, intake/carb gasket and all associated o-rings and valve stem seals (4-stroke models only)
All gaskets are asbestos-free and are engineered to withstand temperatures in excess of 300° F